My maiden name begins with "
Mc
", and my father's nickname has always been "Red" due to the red hair of his youth. However, I can't say that I have the luck of the Irish. I think that if I ever followed a rainbow, there would be a pot of coal at the end, or probably even an unpaid bill.
But, that doesn't mean that Saint Patrick's Day isn't a time for me to break out the corned beef and cabbage recipes and green beer. I have a standard menu that I prepare each time the showing of the green comes around. My corned beef is trimmed well, layered in a crock pot with new potatoes, onions, and carrots, and slow simmered all day covered in broth and seasonings. An hour or so before serving, I add the wedges of cabbage and some caraway seeds to finish that dish. I round out the meal with an even easier Irish Soda Bread.
You all should know by now that I am not really a baker. Easy baking is my mantra. I have been known to press my luck with ingredients that may seem odd. But, if the end result is good, I am in.
Lucky Irish Soda Bread
is my four-leaf clover for the Saint Patty's Day meal. This has a sweet flavor and
biscuity
texture. The caraway seeds add a punch to every bite. It certainly isn't traditional, but it is my lucky nod to the Irish.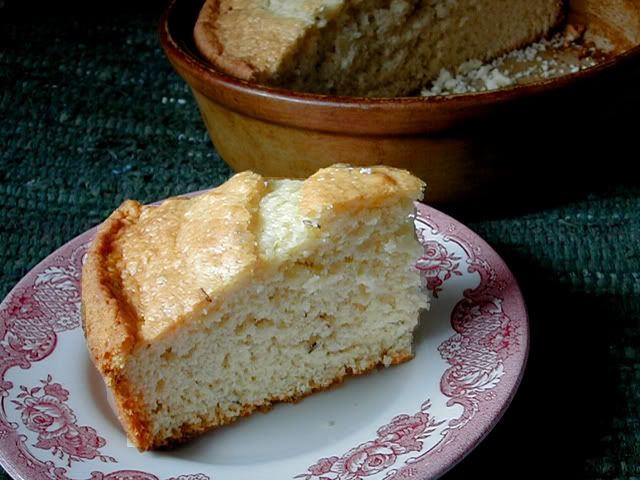 ½ cup club soda, not seltzer
1 egg
1 ½ cups Bisquick
½ cup sugar
1-2 tablespoons caraway seeds
½ teaspoon vanilla extract
Preheat oven to 400 degrees.
Grease a 8-inch round cake pan.
In a large bowl, combine until all dry ingredients are well moistened.
DO NOT

OVERBEAT

.
Pour batter into prepared pan.
Place on center rack of oven and bake at 400 degrees for 20 minutes.
Reduce heat to 350 degrees and bake for 15 more minutes.
Bread is done when a toothpick inserted in the center comes out clean.
Cool in pan on wire rack for 10 minutes.
Cut into pie shaped wedges; serve with butter and honey on the side.
Bread will keep for 1 week in plastic bag in refrigerator.